Mtn View Chevrolet Awards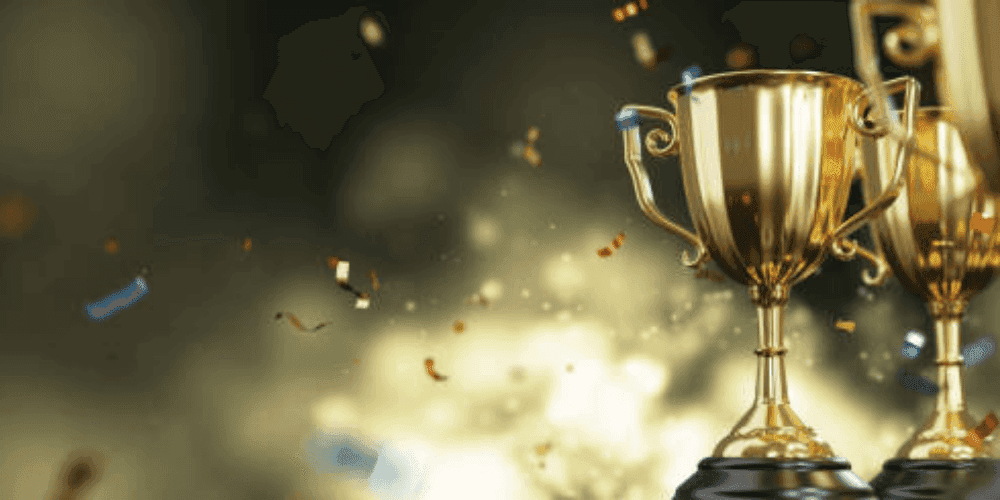 ---
Mtn. View Chevrolet is proud to serve the automotive needs of the Chattanooga area. We take our role as a community pillar very seriously, and our hard work pays off with every customer interaction. While our commitment to excellence and customer satisfaction is just in our nature, it hasn't gone unnoticed. In fact, over the past few years, Mtn. View Chevrolet has racked up quite a list of accolades.
Just this year, Mtn. View Chevrolet received several honors from the Chattanooga Times Free Press 2022 Best of the Best Awards. The Chattanooga Times Free Press Best of the Best Awards recognize standout businesses and service providers in the community. This year, Mtn. View Chevrolet cleaned up, bringing home four prestigious awards!
Mtn. View Chevrolet was named as the Best New Car Dealership, Best Used Car Dealership, and Best Auto Service Department in Chattanooga. To top it all off, our strong staff members were in the spotlight as well! Our very own Alyssa Lunsford was selected as Best Chattanooga Car Salesman!
These Chattanooga Times Free Press Best of the Best Awards are hard-earned, and we here at Mtn. View Chevrolet are truly grateful for the recognition. In order to win, local businesses are nominated and must receive the most votes in their category. As such, Chattanooga Times Free Press readers and other satisfied customers propelled Mtn. View Chevrolet to the top in four separate categories! You, our valued customers, made this possible by giving us this vote of confidence for several years in a row now. Thank you!
Not only are we highly rated among your Dalton friends and neighbors, but Mtn. View Chevrolet has gone on to receive national recognition for the work done by our team. Read on below to learn more about Mtn. View Chevrolet and the other recent awards we've added to our trophy cabinet!
DealerRater Dealer of the Year
While our own customer reviews are glowing, you don't have to just take our word for it. That's because we've been named the 2023 Dealer of the Year in the state of Tennessee. The third-party team at DealerRater uses unbiased customer feedback to assess the quality of service provided by any given dealership. 
Being a Dealer of the Year recipient solidifies Mtn. View Chevrolet's reputation as a dealership that goes above and beyond to meet the needs of all of our customers. 
CARFAX Top-Rated Dealer
Along with DealerRater, CARFAX has been paying attention to the work we do here at Mtn. View Chevrolet. We recently secured recognition as a Top-Rated Dealer by the team at CARFAX, which bases its awards on ratings and reviews from verified customers. We've earned an average rating of 4.5 stars (out of 5), with 79% of our reviews coming in at 5 stars. With these honors on our mantle and more on the way, it's no surprise that your friends, family, and coworkers return to Mtn. View Chevrolet time and time again for reliable care. 
Service Tips, Shopping Guidance, and More!
How have we achieved recognition at the local, state, and national levels? It's simple, we offer flexible service and sales hours, hire enthusiastic and knowledgeable team members, and remain steadfast in our commitment to customer care. Whether you visit us to buy a brand-new car or you simply need an oil change from a trustworthy service center, you'll be greeted by a team that is eager to help. 
We also work hard to offer the expert insight you need to feel empowered as a shopper and car owner. Our car buying tips lay out the things you need to know to find the right vehicle for you. We provide in-depth model research to help you find a vehicle that suits your needs and budget before you even visit our dealership near Ooltewah. Once you secure the keys to your dream ride, you can rely on us to offer the service guidance you need to keep your car running smoothly on the Athens streets for years to come. 
Team Up with Mtn. View Chevrolet Today!
Whether you're looking to book a service appointment or visit our showroom, you can rest assured that you'll be treated with respect and care each time you visit Mtn. View Chevrolet. To learn more about our accolades or the services we provide, contact us to consult with one of our expert team members.